Welcome to the Mount St Joseph Catholic College Milperra website. We invite you to interact with our school through our social media pages and to explore the daily life of MSJ. When you walk in the doors of our school you can feel the energy of a committed Josephite community of Catholic social action and learning. Relationship! The purpose of social media is to create relationships and to spark a connection.
We believe strongly in developing resilient young women of the future. Because of this, we are all on an adventure of finding ways to connect with our local community and to realise our vision of "a thriving Catholic community of curious, active, informed and responsible global citizens journeying together in learning".
In this time of rapid change we also look to learn from and with our students and our families. I invite you to join us and contribute to this adventure as we explore future learning spaces and approaches for the benefit of our students now and in the future. Together we can form young women who can strive for excellence in all they do and be their creative, passionate, happy and best selves.
Ms Narelle Archer
Principal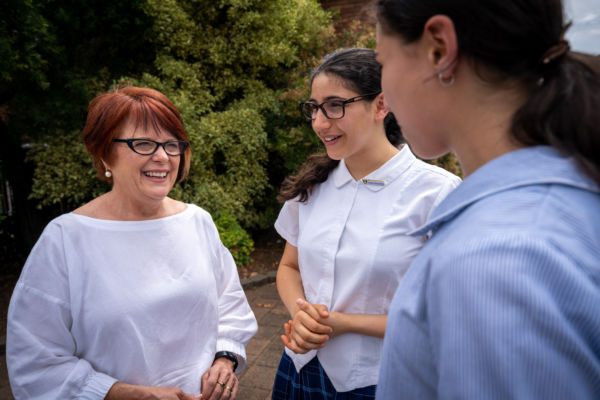 Proudly Part of the Community of Sydney Catholic Schools
Our school is part of a system of over 150 low-fee Catholic schools in the Sydney Archdiocese.
Sydney Catholic Schools are thriving Catholic communities that ignite a love of Christ through excellent teaching and learning to empower students to reach their full potential.